Protect bundles with maximum security.
Secure 150+ document types. You control print and download rights, and can add dynamic watermarks.
Our team are all strongly vetted, and our entire company and supply chain is ISO27001 accredited.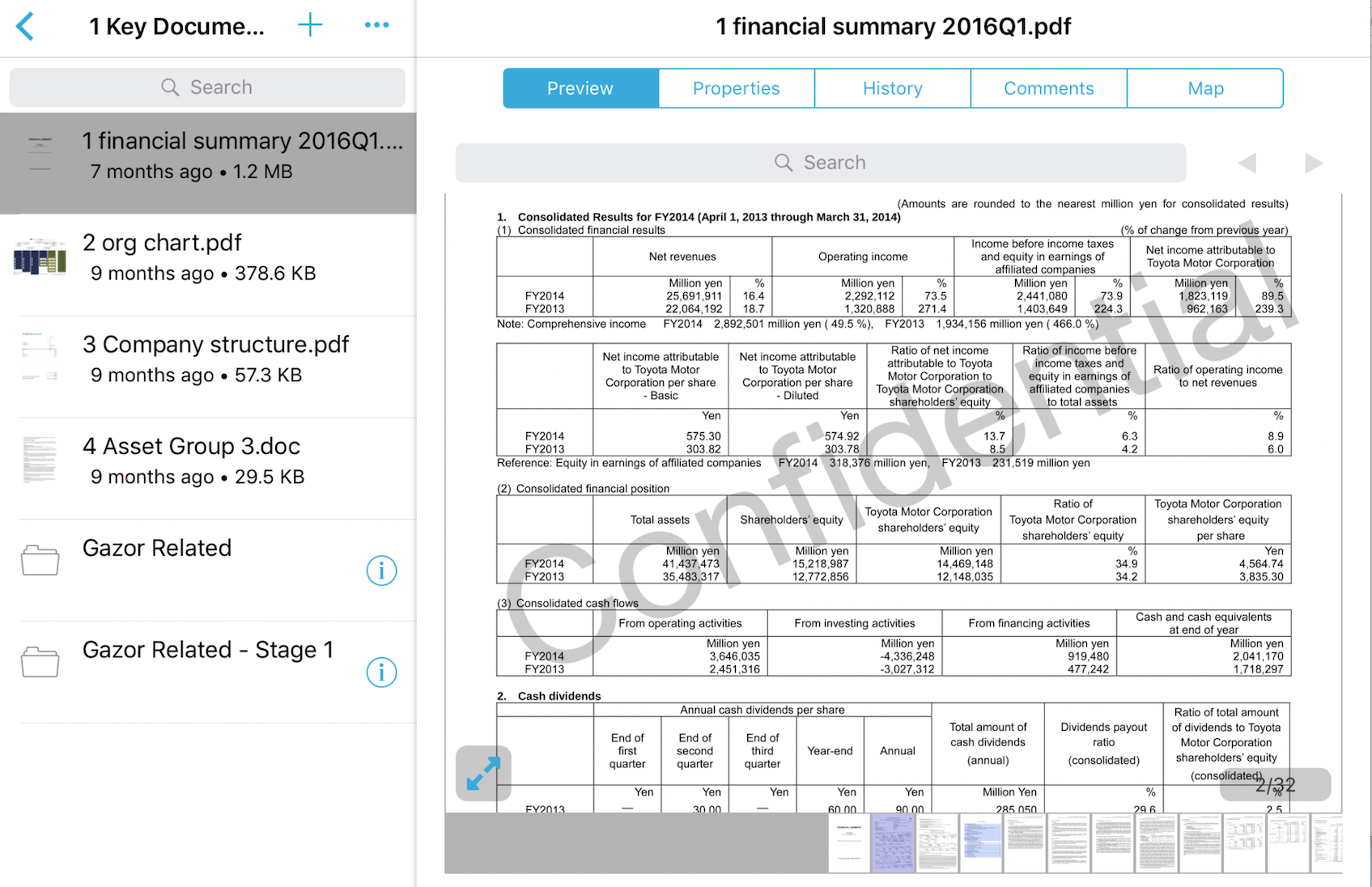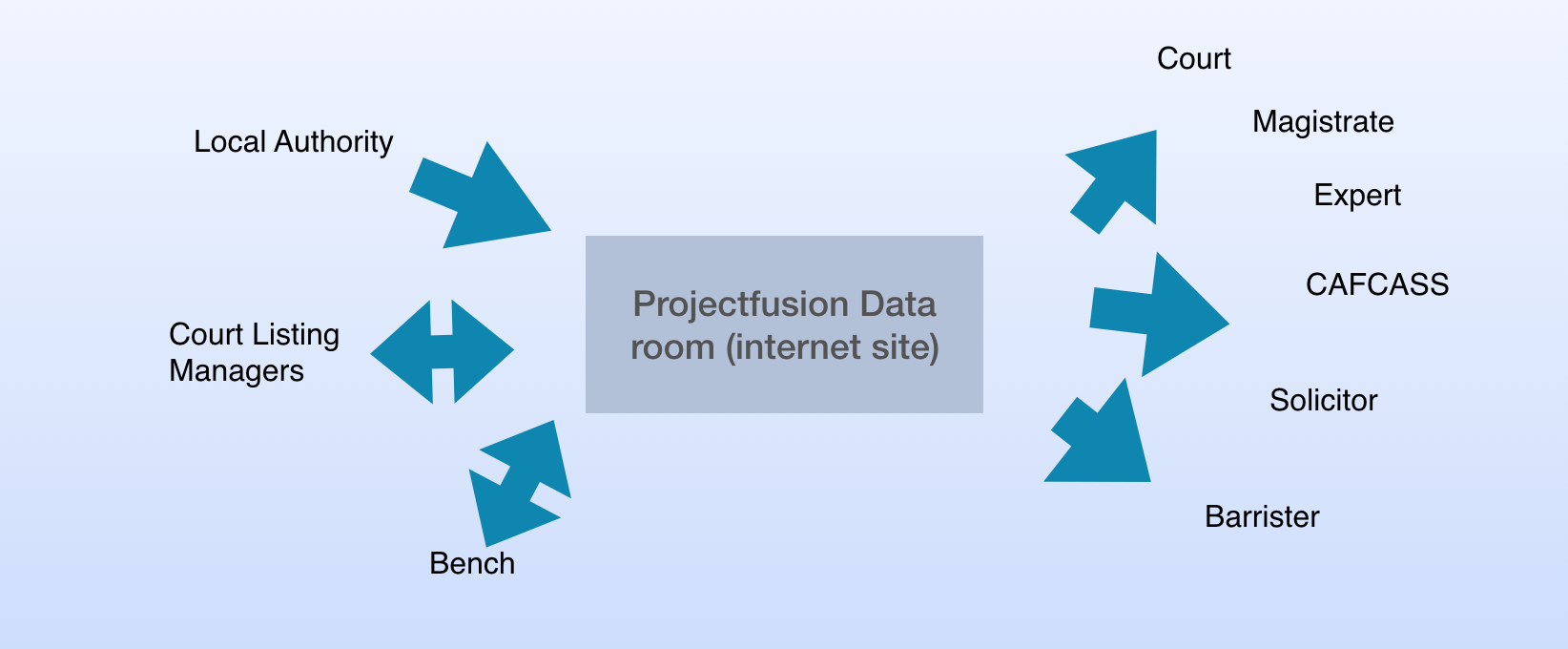 Upload your electronic bundle into the data room and provide access to all relevant parties. Just set permissions for downloads, iPad access and you're ready to go.
Updated your bundle? Just upload it onto Digital Courtrooms and all relevant parties will receive an email informing them that a new version is available.
Document bundling made easy
Digital Courtrooms makes it easy to produce Practice Direction compliant bundles in minutes.
Retrieve files and folders from your existing systems, add emails and their attachments, build straightforward cover pages and indexes with just one click.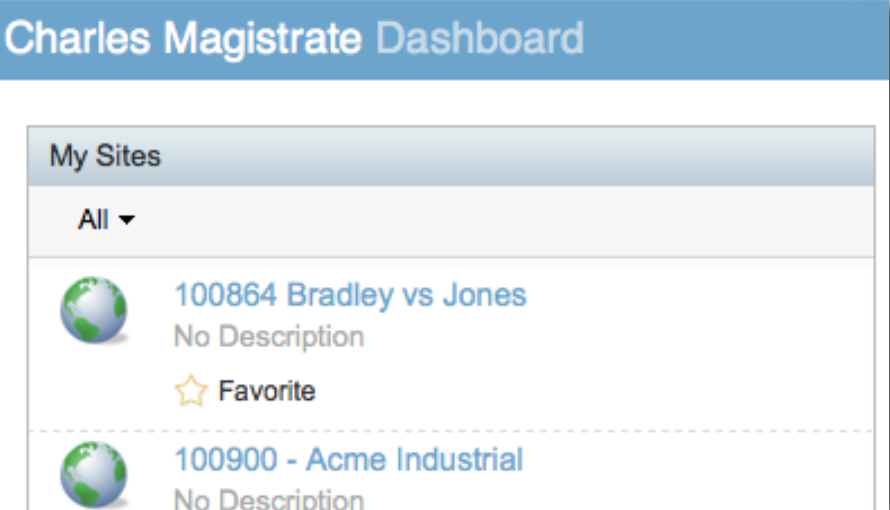 We're with you every step of the way
Exclusively developed for Digital Courtrooms, our on boarding and support team make the best use of the latest techniques to ensure all clients receive exceptional support service.
Read bundles on the move.
Our secure and encrypted iPad app lets you read electronic bundles on the go. Quickly find and read documents offline within your data room. The iPad app has been designed so it's easy for anyone to use and mirrors permission settings from your data room.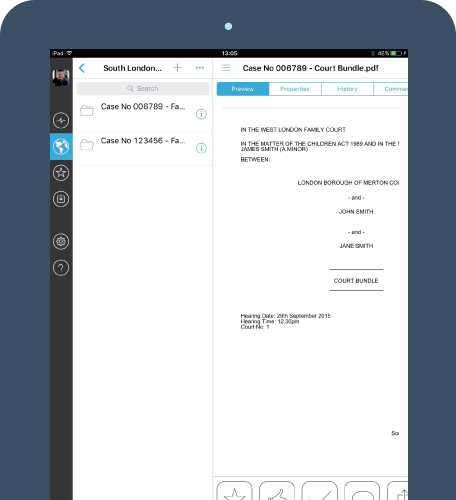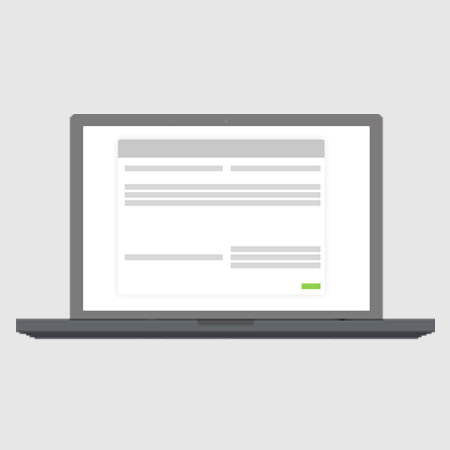 Accepted by IT departments & Approved by lawyers.
What you get with Digital Courtrooms
Uploading bundles into the secure data room is quick and easy.
All activity in our data rooms is anonymous by default. Users don't even know that other users or sites exist.
Projectfusion's unique one page index document shows the whole site on one page and even has a document count.
Group cases into sites. Each case has it's own users and it's own terms of use
Every action is recorded in a tamperproof log file, from file views, to searches and logins.
Our encrypted SecureView previewer to allow only on screen viewing for magistrates, complete with watermarks, IP addresses, timestamps and usernames.
The highest levels of security are applied to our servers including regular 3rd party audits, Intrusion detection, regular nessus scans, regular patching, staff screening (BS7858), server access restrictions and 128 bit SSL encryption on all data transfers.
We have over 15 years experience of keeping IT teams happy.
No plugins required for anyone. Digital Courtrooms runs from within your web browser.
Full document search with live search results appearing as you type. You can even search
within documents.
Our superb UK & US based support team will respond to you quickly by phone or email.
We provide full one to one training online. We can even help you get started by uploading your files for you.
Easily control access to the case using our one screen overview. Revoke or change access with just one click.
Just drag and drop files into your browser, it's as easy as that.
Get in touch with us today by filling out the quick form below.
Alternatively, if you don't like forms you can email us on sales@projectfusion.com or call us on +44 (0) 207 183 1245