Real time collaboration. No more 'ping pong' with track changes. One master document for internal and external teams. Version control and full audit trail.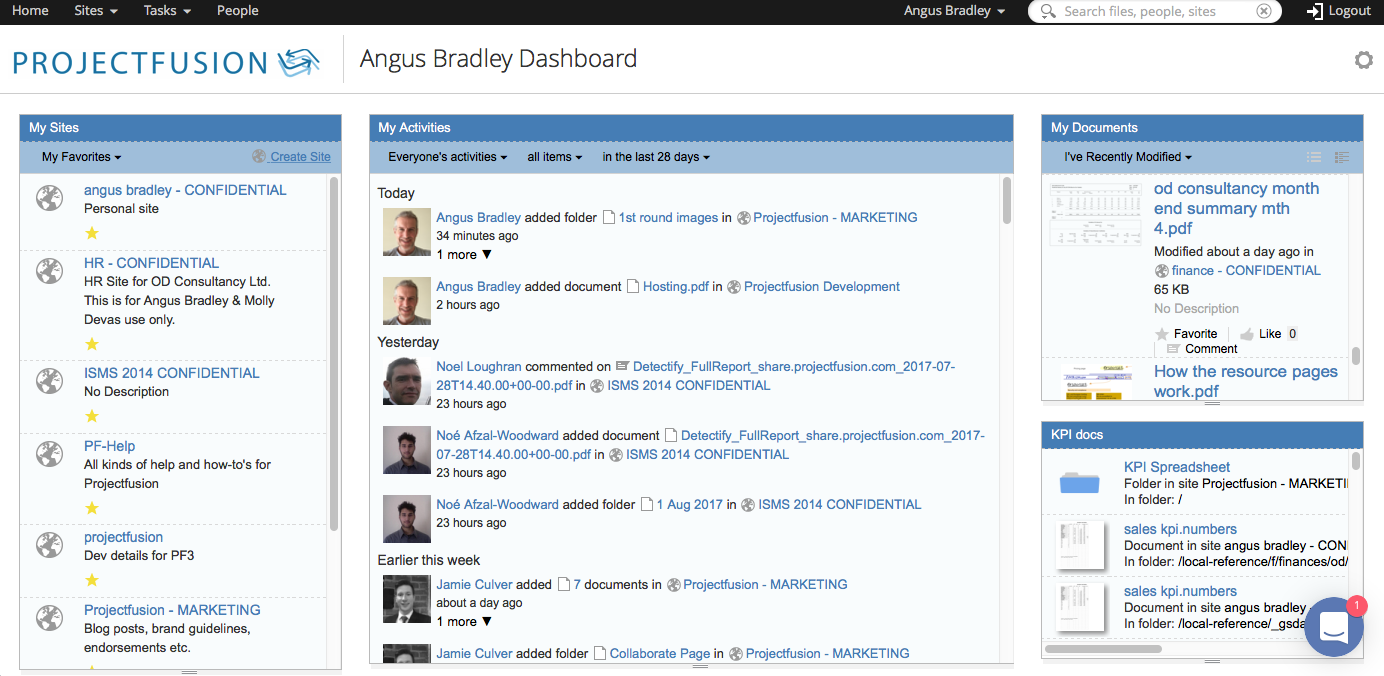 List of all your site's and projects
The activity stream shows activity across all your projects
Search Results appear as you type
Add and remove any elements to your dashboard
Press here for real time human help
Work faster with everything in one place
The customisable dashboard is your main entry into Projectfusion. Get an overview of your Projects, activity and upcoming events all in one place.
Protect your files with maximum security.
Secure 150+ document types. You control print and download rights, and can add dynamic watermarks.
Our single tenant option gives you a firebreak – your own firewalls, cpu and disk means much less vulnerable to large attacks.
Host in US, UK or Asia – or self host.
Your data, database, and storage
Collaborate safely with internal & external teams
Setup collaboration and deal rooms, each with its own team, terms of use, permissions, brand and audit trail.
We've got your back - support there in 15 minutes
Our UK & US support team are on the phone, email and in app chat. If we can't answer on the spot we always get back to you within 15 minutes.
Simplicity - in pricing and service
We believe in complete transparency, and that means no surprise bills. Choose a per user or all you can eat plan.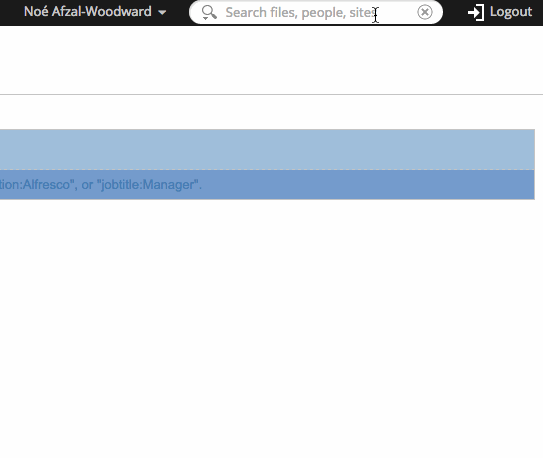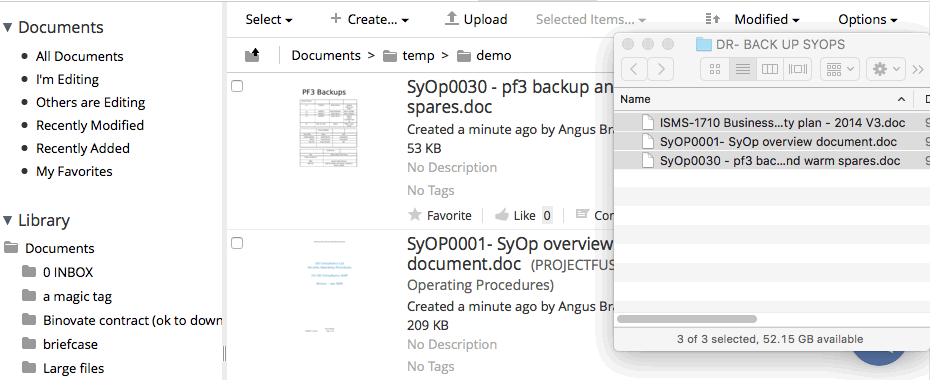 Your data is more than just a drive map. It's files, comments, versions, discussions, annotations. We run a hardened copy of an open source DMS, so you can move your stuff to your own server at any time – even if its 200 TB.
We'll even install it for your for a fixed fee if you leave. We also support CMIS and WebDav, so copying large datasets is easy.
Get an overview by person or company and see who's been looking at documents and for how long.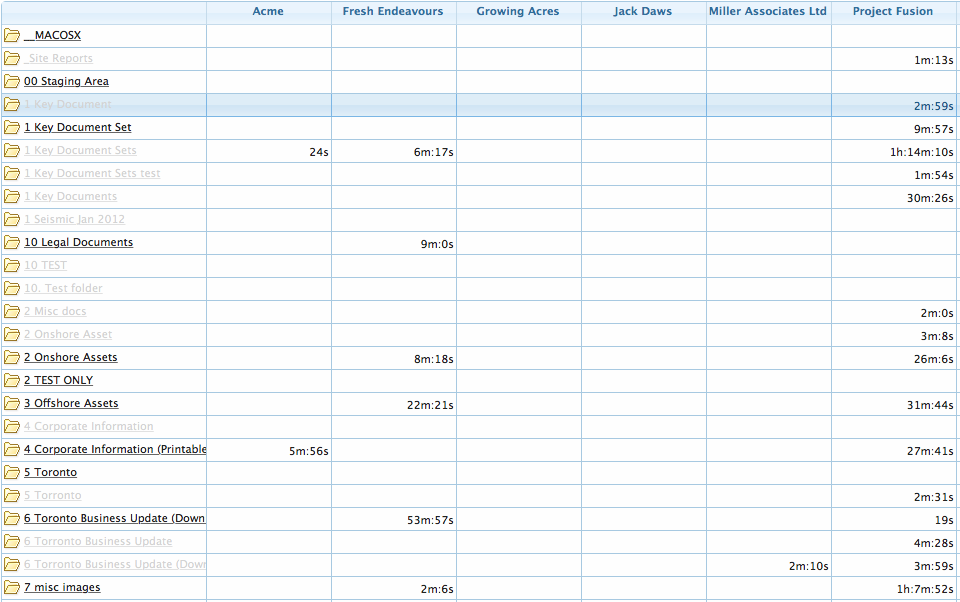 What you get with ProjectFusion
Multiple users can edit word, ppt or excel files at once. You see all changes live.
Every change is automatically versioned. Revert or download old versions at any time.
Our activity stream shows everything that's happened in sites you follow. It shows uploads, comments and changes immediately.
Easily manage rights for users or groups to the file & folder level. Choose roles including no download/print, read-only, review only, collaborate or manage.
With our annual plans you can group content into sites. Each site has it's own users, and it's own terms of use, Q&A and collaboration features.
Setup rules and workflows to automatically process documents on upload and make life easier.
Every action is recorded in a tamperproof log file, from comments, to searches and logins. You can even export the report to Excel.
All of our annual clients get their own private cloud with their own firewall and URL.
Choose our encrypted SecureView previewer to allow only on screen viewing for bidders, complete with customisable watermarks, IP addresses, timestamps and usernames.
Everything is encrypted at rest and in transit.
The highest levels of security are applied to our servers including regular 3rd party audits, Intrusion detection, regular nessus scans, regular patching, staff screening (BS7858), server access restrictions and 128 bit SSL encryption on all data transfers.
We have over 15 years experience of keeping IT teams happy. Our entire supply chain including our support team is ISO27001 accredited.
When you leave, we don't just delete files, we overwrite them. Twice. All disks and their
magnetic platters are shredded, and reduced to tiny fragments from which data recovery
would be impossible.
No plugins for the sellers. No plugins for the bidders. Projectfusion runs from within your web browser
Full document search with live search results appearing as you type. You can even search
within documents.
Our UK & US support team are on the phone, email and in app chat. If we can't answer on the spot we always get back to you within 15 minutes.
We provide full one to one training online. We can even help you get started by uploading your files for you.
Easily control access into the data room using our one screen overview. Revoke or change access with just one click.
Just drag and drop files into your browser. If you've got thousands of files, we have an app for that.
Start Your Free Trial
Try our secure and fully customisable Data Room solution free for 14 days. No commitment and no credit card required.
Simple monthly or annual pricing
Prices start from just £80/month